How do I get LandGlide® to follow me?
On your mobile device, be sure you have permitted LandGlide® to use the location on your device. If you are unsure of how to enable your phone to allow LandGlide to use your location, please get in touch with us with your phone's make and model so we can assist you.
Next, in LandGlide®, you want to find the Location icon (seen circled in yellow in the picture) in the lower right corner of the map view.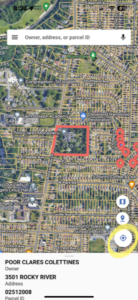 Click the Location Icon once to have LandGlide® track you. When you do this, the Location icon will change colors; this means you are in Follow mode.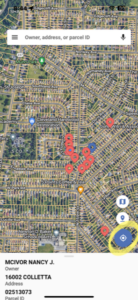 If you click the button again, LandGlide will go into Compass mode; the Location icon will become an arrow.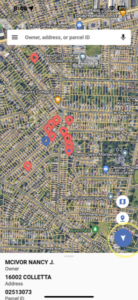 Thank you for your submission. 
A representative will contact you shortly.
Get Started with a Free Trial.
Free for your first seven days. 
$9.99/mo or $99.99/yr thereafter.
Download LandGlide for Mobile
---
LandGlide also offers corporate account licenses for businesses of every size.